Each image you view on BaxaArt.com now has pricing information for the sale of the Original Painting, the Pencil Sketch, and Prints.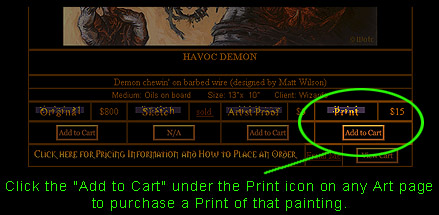 You can also to go to the PRINTS FOR SALE page here

My Prints and Artist Proof pages now have shopping cart functionality!! I'm in the process of adding shopping cart buttons to all my image pages. Please be patient with me. Until the pages are done, you'll have to email me with your order requests.
(If you don't see what you're looking for on my site, just email me with a request. It helps if you include the product the illo is in, or a jpg of the illo.)